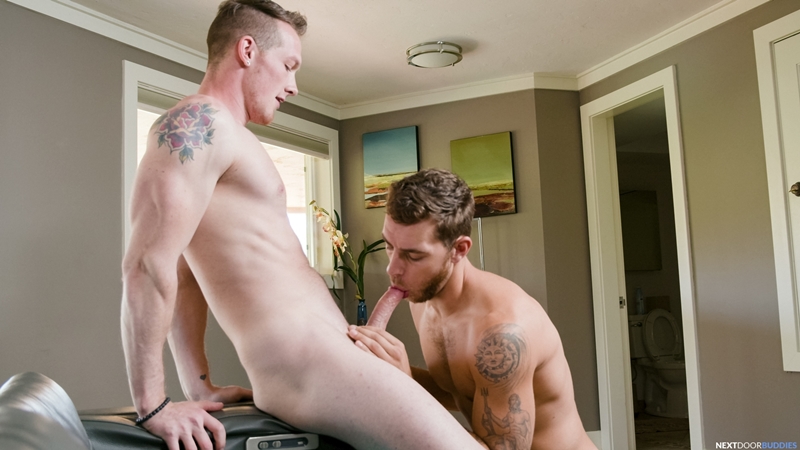 Jackson Cooper sniffs Carter Woods' used underwear and he gets a throbbing hard on before he's busted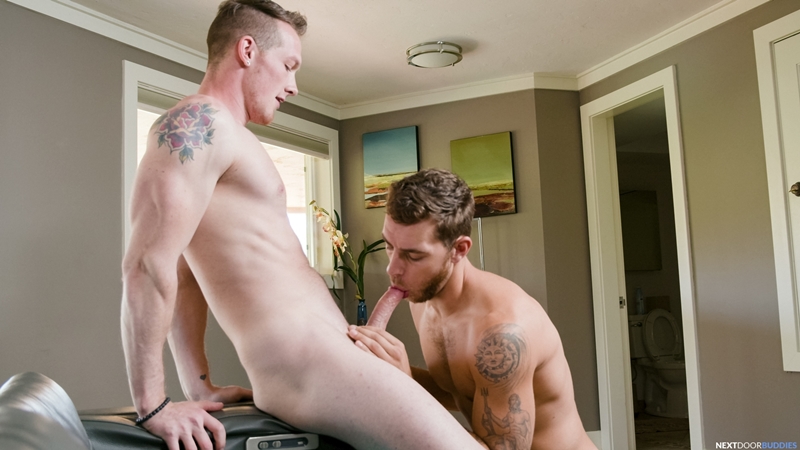 Next Door Buddies says: Sexy muscle stud Carter Woods is showering when his best mate and roomie Jackson Cooper crawls in from the night before with a cheeky smile on his face.
Jackson is in the bathroom where he sees Carter's used underwear lying on the floor. He picks them up and takes a long sniff.
Just one sniff of Carter's musky crotch send Jackson's soft dick straight up hard and erect. He sniffs again and loses track of the time. Carter has already finished in the shower. Ooops. Jackson gets caught out.
But it turns out, getting caught red-handed can lead to some… unexpected fun.
Don't miss these Sexy Sniffers as they partake in some afternoon delight.