Sebastian Kross plays with Colton Grey's ass before fucking him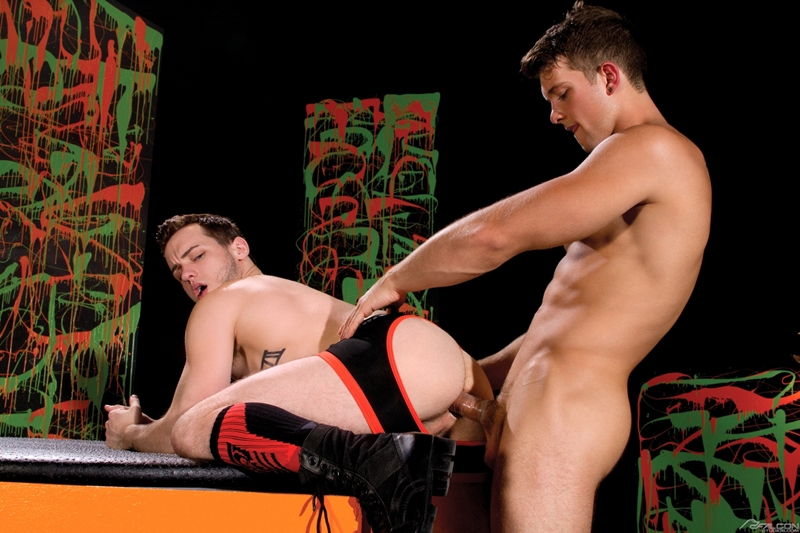 Falcon Studios says: Sebastian Kross and Colton Grey are gearing up to fuck. Their tongues and lips explore each other's writhing bodies.
Colton's assless briefs make it obvious he's here to get fucked. Stripping off Sebastian's shorts, Colton helps himself to a face full of hard cock.
As Colton starts sucking on Sebastian's tool, Sebastian's hips buck reflexively and Colton clenches his sphincter muscles in anticipation. Sebastian plays with Colton's ass before fucking him.
Bending Colton over a table, Sebastian enters him from behind and drills him with an unrestrained pounding. Sebastian flips him over so Colton can enjoy stroking himself as they both build to orgasm.
Colton uses his mouth to summon Sebastian's massive load, and Colton swallows hungrily as his own cum shoots on his ripped abs.