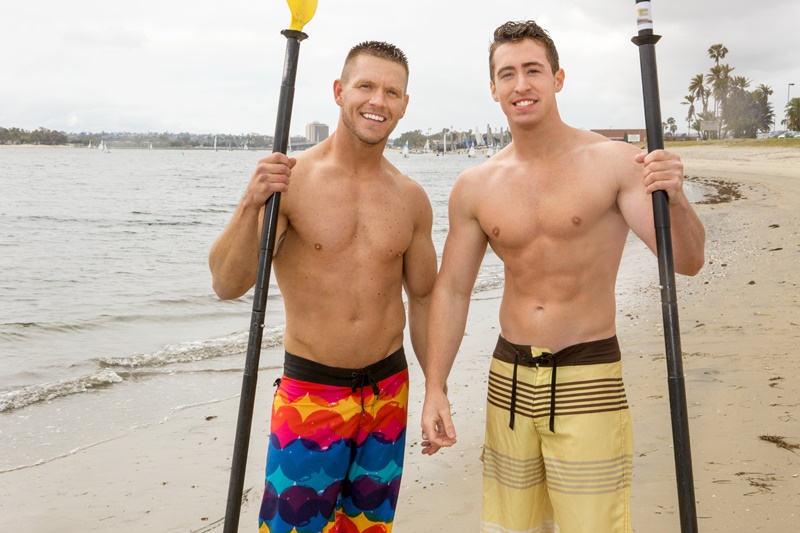 Sean Cody Elliot and Rusty bareback big cock raw ass fucking

Sean Cody says: Hot newcomer Elliot is back to have his way with muscle-hunk Rusty. They decided to go kayaking and have a little fun partaking in some friendly competition to see who could conquer the waters and who could conquer the other.
They had a great time pushing each other off their kayaks and just playing around, but after all that action in the water, a different side of Elliot came out, "I'm gonna have to give it to him rough now.
He's been a bad bitch!"
Even though Elliot is a rookie, Rusty was willing to show him the ropes, "I'll teach him, no worries!" When it came down to it, Elliot surprised us with his energy in the sack.
He has a dirty mouth on him, but Rusty didn't mind at all! He just took whatever Elliot was throwing at him. Elliot definitely didn't need Rusty to teach him anything.
He conquered Rusty's ass no problem.