Ricky Roman takes charge sliding up and down deep on Clark Davis' huge cock till be blows his load
Cockyboys says: There's still some summer fun left at Camp Cocky Boys for flip-fucking as Ricky Roman and Clark Davis get some much-wanted alone time playing and chillin' and getting affectionate atop a giant pool inflatable.
Of course it isn't long before Ricky has his mouth on Clark's tasty cock, making it even bigger and deep-throating it.
Soon Clark wants his turn and they ditch the floater so he can suck and savor Ricky standing at the pool's edge.
After Clark joins Ricky to make out, he's led by the cock over to the lounge chairs so Ricky can gulp it down some more.
This time Clark reaches around to tease and finger Ricky's hole to get him ready for his bare cock.
Before he gets there Clark rims & fingers it a little more until Ricky just has to ride him.
He takes charge sliding up and down deep on Clark's cock, makes out with him and rides him so long that he literally has to take a break.
Clark offers up his ass and Ricky to eats it out and cock-teases it until Clark begs for cock.
Ricky pounds him deep and soon takes charge to get Clark to fuck him again.
Just as Ricky wanted, Clark drills him deep on his back to make him shoot a thick load over himself.
Clark keeps pumping and pulls out to shoot a load of cum that rockets up to Ricky's neck AND he finishes shooting inside him as Ricky wished.
As Clark fingers the oozing load, Ricky says it simply: "You're amazing." and they share another sweet summer kiss.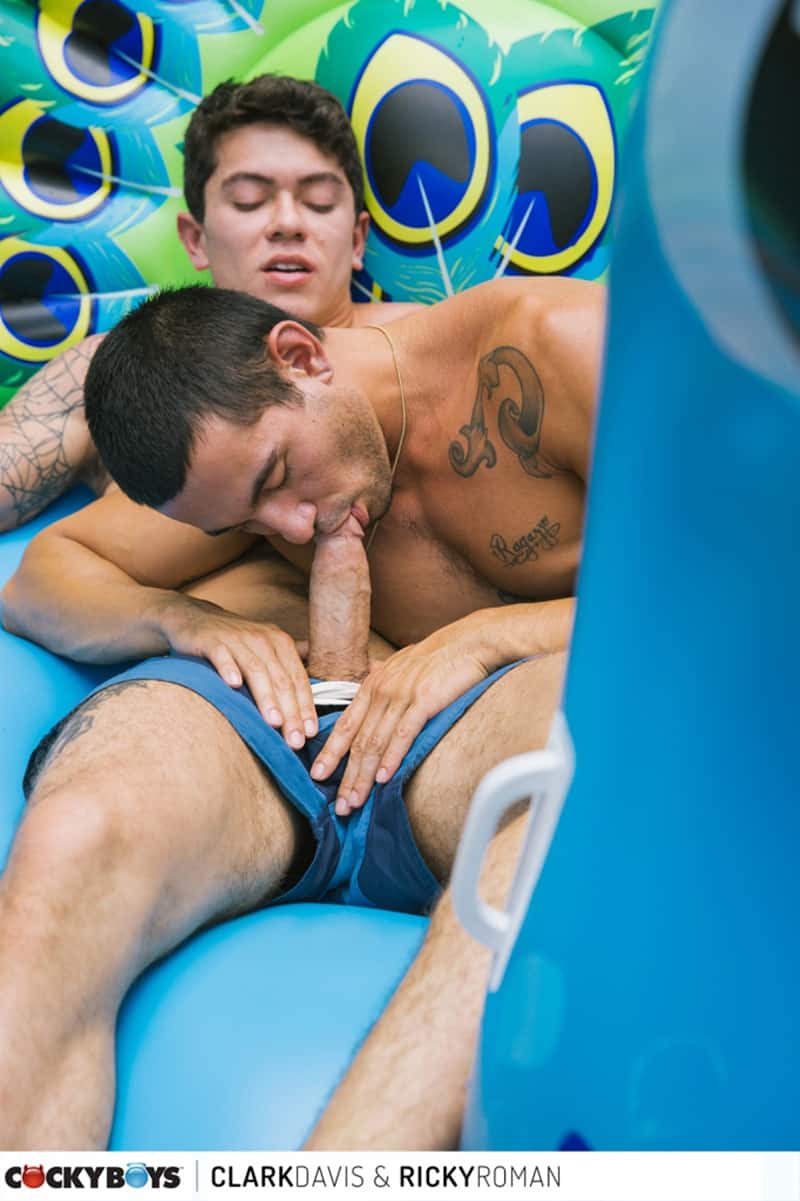 [This post contains video, click to play]