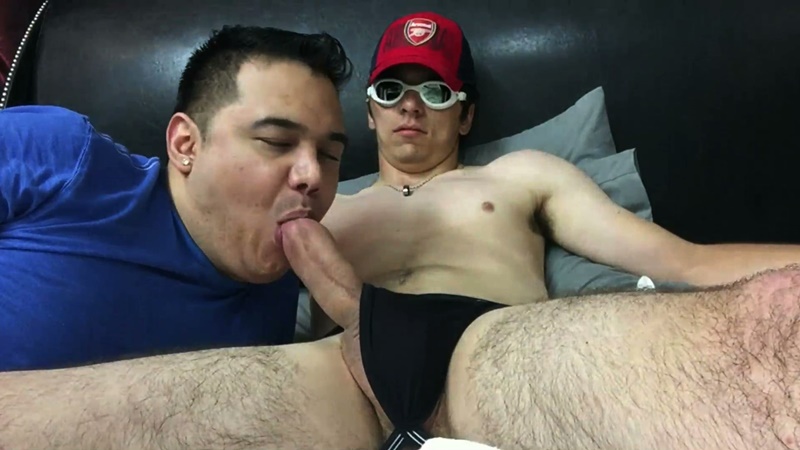 Straight Boyz says: The Straight Boyz cocksucker is at it again, he's met this dude dressed as a women and persuaded him to have sex with her (him) with their eyes blindfolded with obscure swimming goggles.
The straight young men are always really up for it and lie there as their big dicks are sucked balls deep by our Mr Missy. Today's straight victim has an enormously thick dick which Mr Missy cocksucker has a trouble getting down his throat.
Another fun episode from those treacherous Straight Boyz.