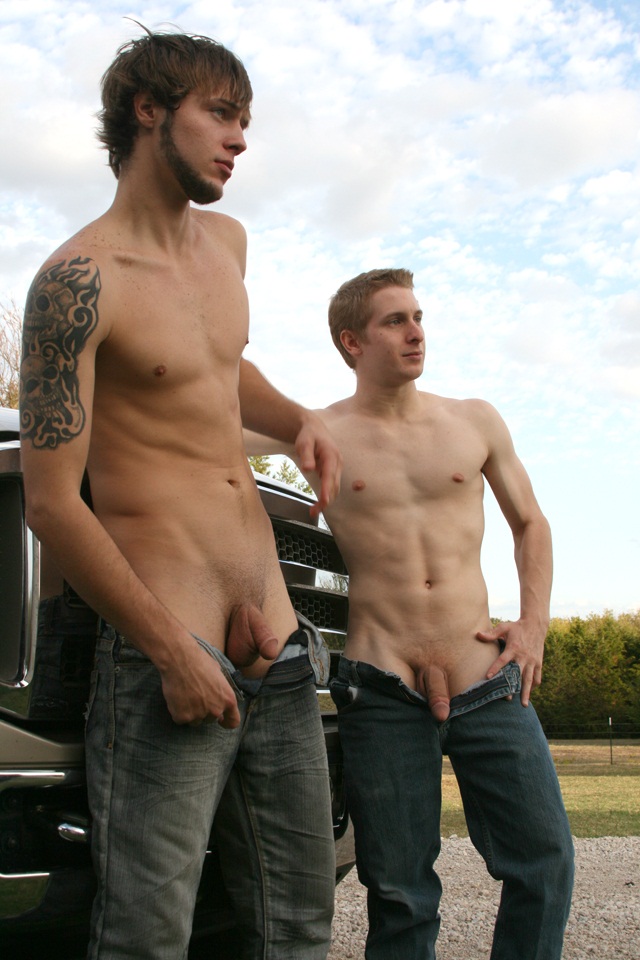 Hot naked boys fuck ass with Austin Perry and Carson Carver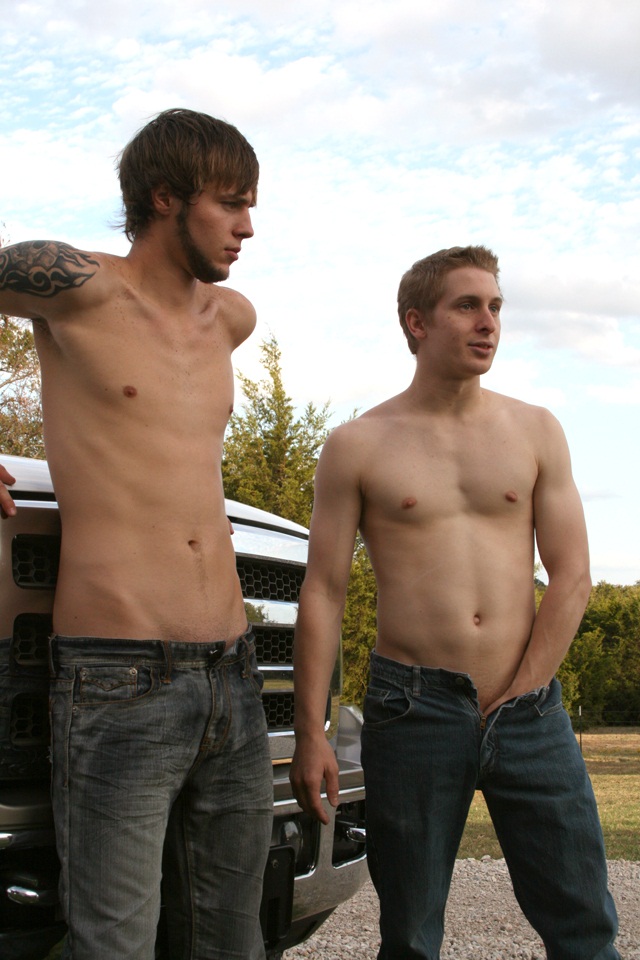 Southern Strokes says: Boys come and go and then resurface again when you least expect it. This is exactly what happened with Austin Perry and Carson Carver.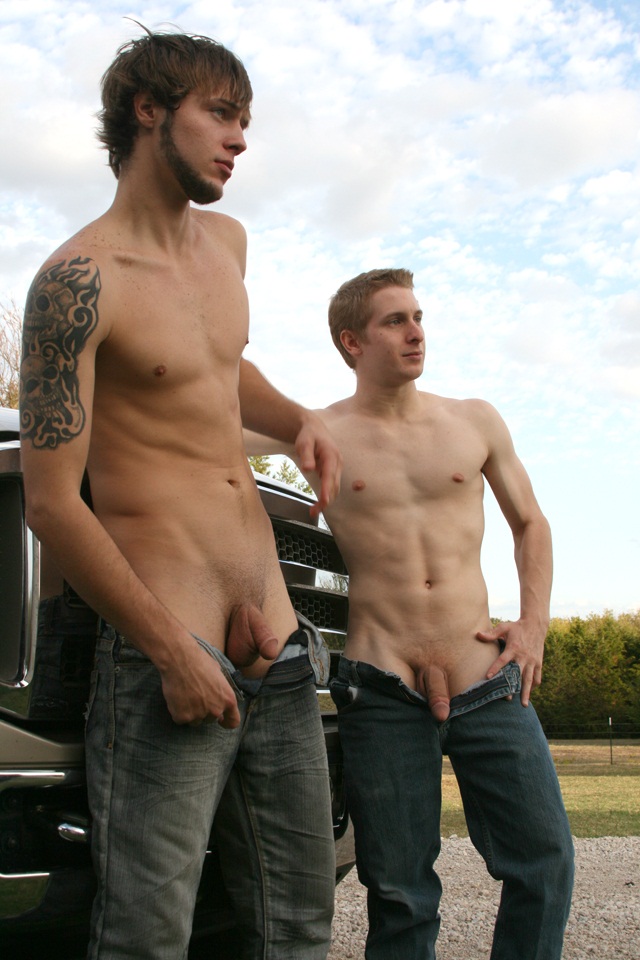 Both boys had been off working hard and playing hard and out of nowhere they hit me up to see if they could pay a visit to the Ranch. It had been months since Carson gave us a visit and I must say that the time as well spent.
Carson put on about 15 pounds of pure muscle and he was looking nice and ripped. Austin Perry had spent the past few months working up North and he showed up looking as fine as ever.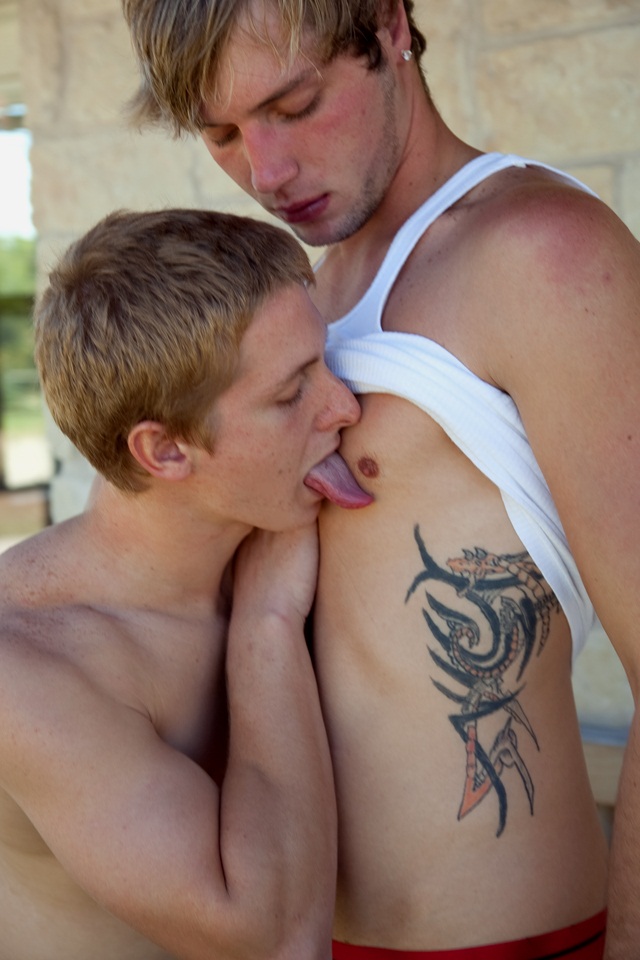 The last time these two met at the Ranch, they had started a scene together outside on the truck. In their defense, it was the tail end of a long weekend of sex and both boys were pretty much fucked out.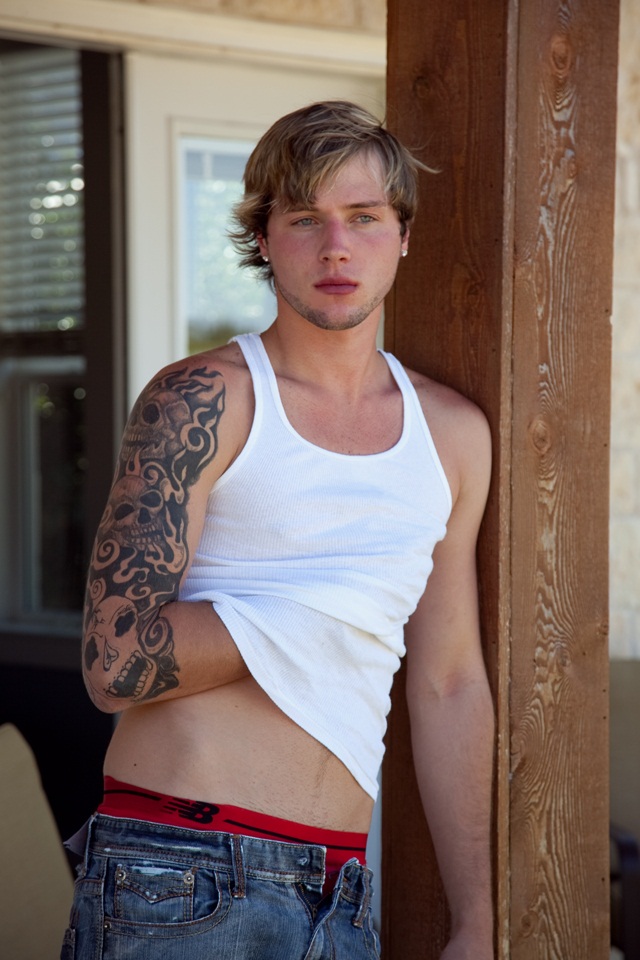 I think both of them were jacked when they finally got the opportunity to finish what started months earlier. Carson's virgin ass hole was busted at the Ranch and along with it I think Carson found his G-spot.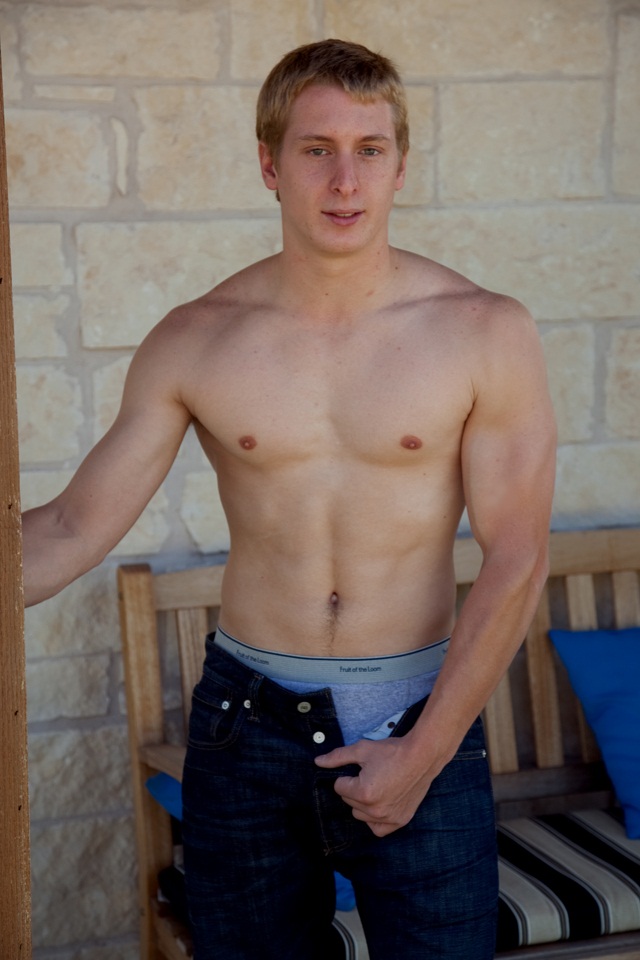 Carson couldn't wait to get Austin's cock inside him and Austin could wait to fuck that tight hole of his. Carson got on all fours and spread open his butt cheeks so that Austin could pound him with his big cock.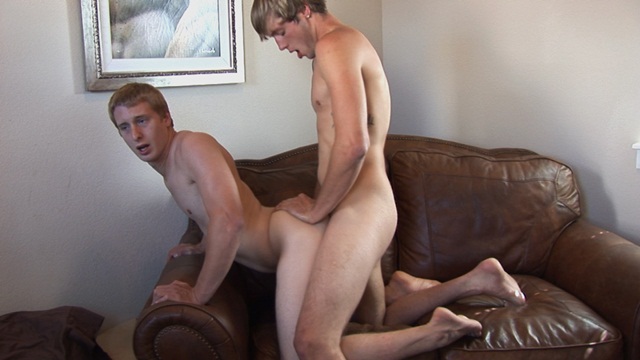 Then Carson climbed on top and rode Austin as Carson's milked out a stream of wet cum juice before Austin followed suit and did the same.