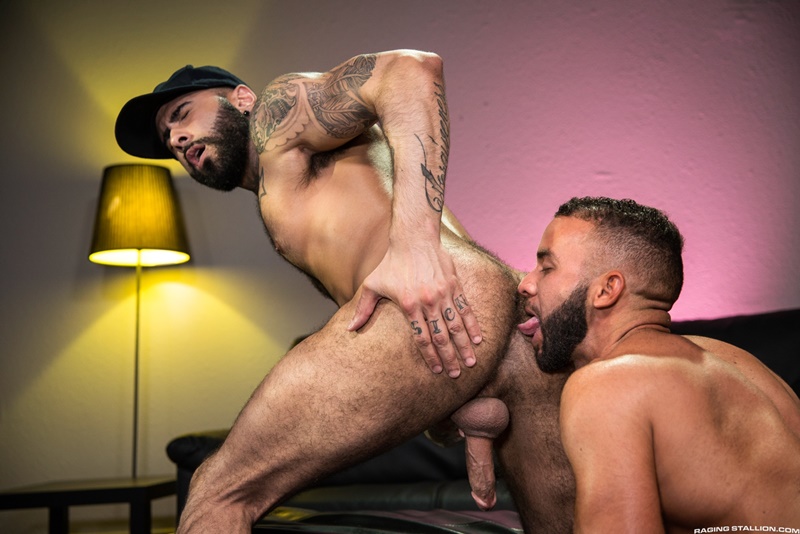 Fernando Del Rio rims Rikk York's hairy ass making his big dick rock hard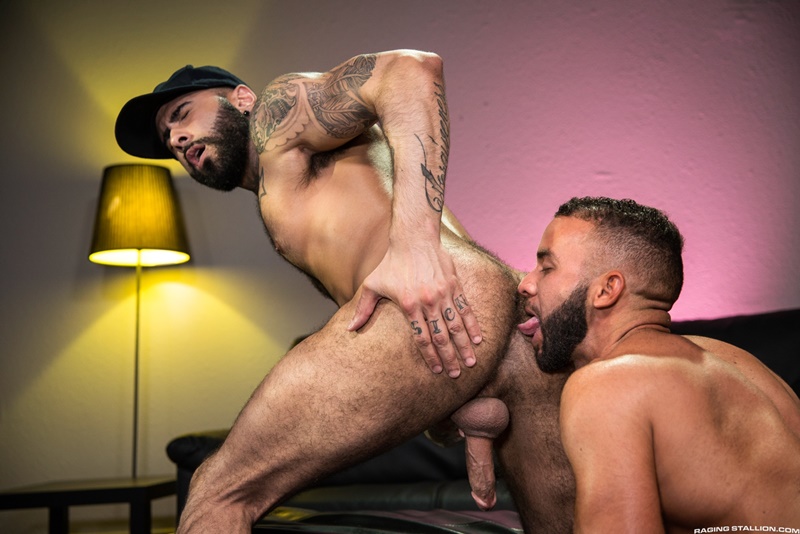 Raging Stallion says: Rikk York has just beat his sexy online gayming opponent, Spencer Whitman, when Fernando Del Rio comes in the room. Fernando is a bit jealous of Rikk's online counterpart and Rikk does everything he can to appease Fernando.
To help the situation, Rikk starts with a long, passionate session of making out with lots of heavy petting. Fernando needs a dick in his mouth and pulls Rikk's thick throbbing cock out and immediately gets it down his throat.
He sucks the big uncut dick, spitting and slobbering as he goes until Rikk is rock hard. Fernando loves the taste of a nice hairy asshole and bends Rikk over to get what he needs. Fernando takes his time with the wet hole and enjoys every second of the long and deep rim job.
The taste of Rikk's hairy ass makes Fernando rock hard and soon he's enjoying the inside of Rikk when he plunges his thick staff balls deep into the stud. 'Fuck me harder,' Rikk begs as Fernando builds to a steady ass-slapping rhythm.
After getting his butt stretched wide open, Rikk wants in on the action and the two hunks switch it up when Fernando bends over to let Rikk inside. Fernando's ass feels amazing and Rikk can no longer hold off. He pulls out and sprays his load all over Fernando's back and hairy crack.
After his release, Rikk wants to make sure Fernando gets his happy ending and immediately gets down on his knees to finish his buddy off.
Fernando lets loose and slathers Rikk's panting face with jizz before they kiss the cum away.