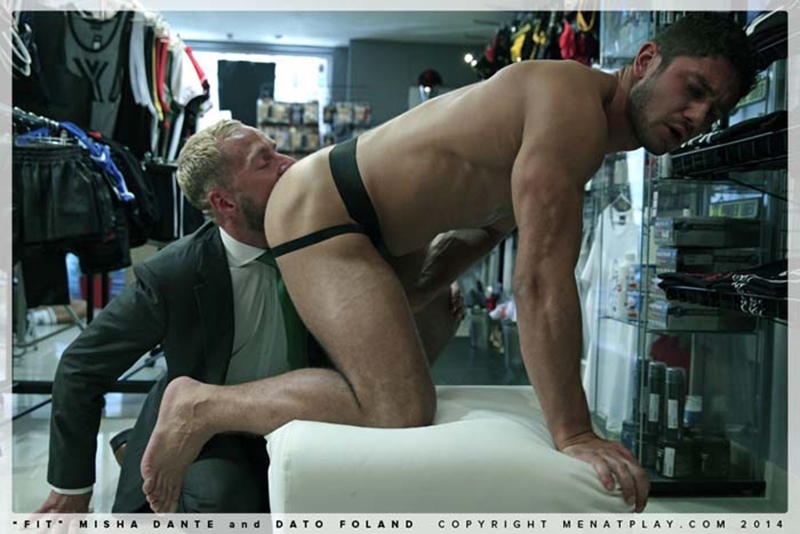 Men at Play says: Muscle stud Dato Foland becomes Misha Dante's personal sex mannequin as the boys get into leather trying out all the hot outfits for him at the Leather Shop. But it soon becomes clear to Dato that his customer may not be as innocent as he looks in his sharp, grey business suit.
Dato plays along, teasing his customer and winning him over with his deep green eyes and cheeky smile. Finally Dato seals the deal by putting on a sexy leather jock. Misha has trouble keeping his eyes and his hands off the massive bulge, slowly unzipping it to take out Dato's thick uncut meat.
Misha takes Dato's hard erect dick deep in his throat. Dato then turns up the game a few notches giving Misha exactly what he wants, fucking his ass deep and hard right there in the shop, ending in two massive and juicy cumshots.