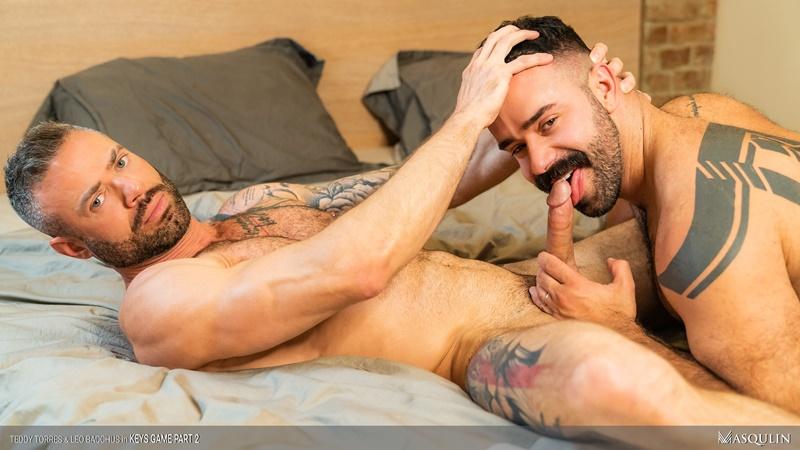 Horny ripped muscle hunks Leo Bacchus and Teddy Torres big dick ass fucking flip flop
Masqulin says: In part 2 of the Keys Game, Leo Bacchus and Teddy Torres discover they've been paired up and find their way to bedroom number 2.
Leo and Teddy have been eyeing each other all night, and Leo is more than excited to have been paired with his hairy masculine fuck-partner.
Secretly, he's been wanting this to happen for a long time and is happy to finally get a chance to fuck no-strings-attached with Teddy.
Teddy is an epic cock-sucker and he swallows Leo's cock deep.
Leo enthusiastically licks Teddy's sack and takes a rough face-fucking before climbing up and riding his face.
Teddy tongue-fucks him deep 'til his hole is nice and slick.
Teddy flips him over, and thrusts deep into his buff muscle-bottom, tweaking his nipples before spraying his hot load on his chin.
Teddy wraps his big hands around Leo's neck, and Leo cums uncontrollably, shooting his load all over his ripped abs.