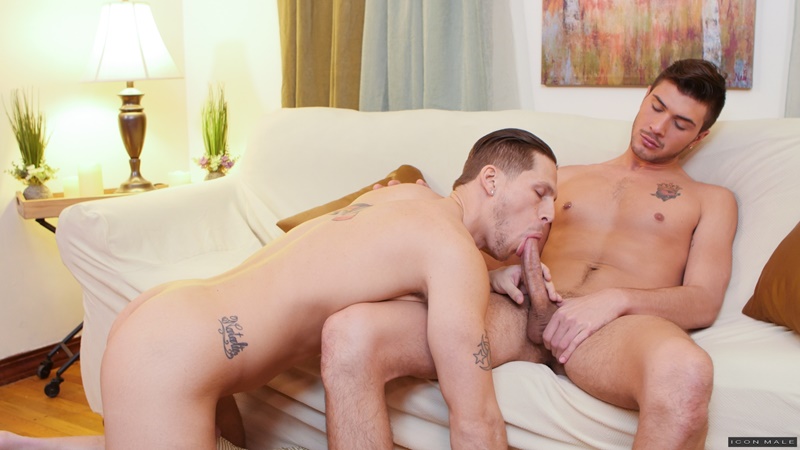 Icon Male says: Justin Dean decides to be a little sneaky and texts his roommate's boyfriend Roman Todd. He tells him to come over, once Roman comes over Justin explains that his girlfriend is in Mexico and is having a lesbian affair.
Roman is confused and upset by the betrayal. Justin immediately takes the opportunity to seduce Roman by telling him he has a crush on him. They start making out on the couch passionately.
Sucking each other's huge hard dicks. Then slamming each others' asses. Who needs a cheating girlfriend when you can get dick this good from her hot roommate.