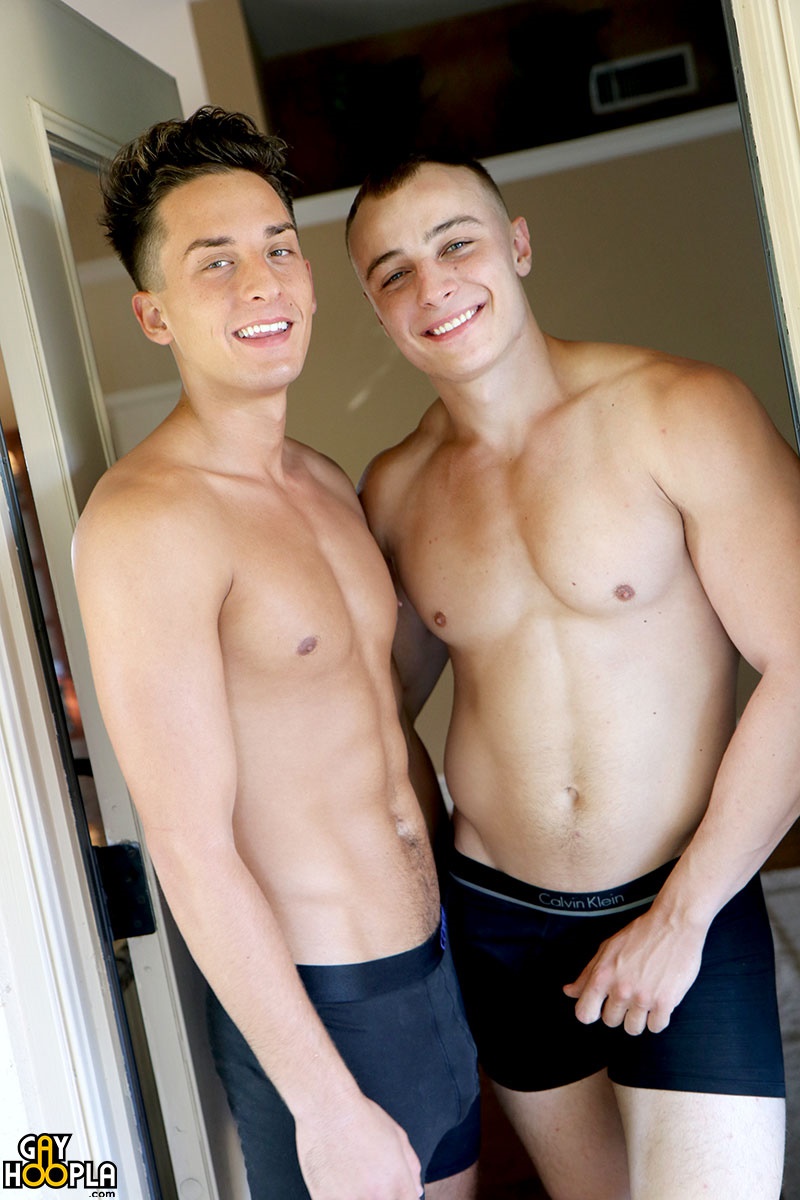 Trevor Brown's first time his tight ass gets a fucking by Bradley Whitman's huge American dick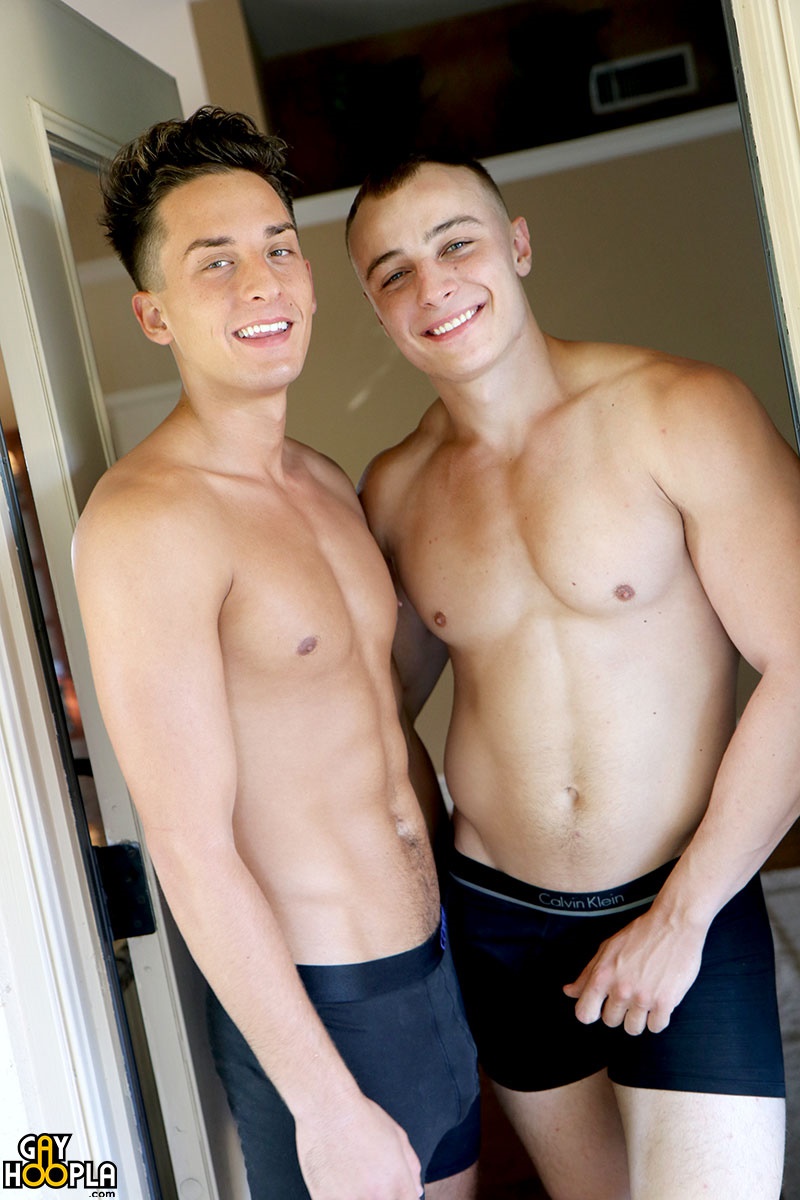 Gay Hoopla says: A couple weeks ago, Bradley Whitman had his first time topping, bottoming, kissig a guy… all on camera.
This week, Trevor Brown does his first-ever scene on camera, but it's NOT his first time with a guy. He's told us before he likes to bottom.
The two young men throw themselves into the action, kissing in that way that lets you know that they're into it. Trevor's hand goes RIGHT to Bradley's dick and before long, Bradley is pulling down Trevor's pants to see what he's got.
Trevor gets down and sucks Bradley's dick (that's already throbbing hard). He sucks dick with that desperation of a guy who REALLY wants that dick. "OH… it's so big" he whispers between breaths as he tries his best to deep throat Bradley… even gagging just a bit.
With Bradley's dick swollen to full size, he turns around and tells Trevor to eat out his ass. Trevor gets that naughty smile we've already fallen in love with and buries his face in Bradley's "sweet ass."
"Want me to fuck you" asks Bradley. Trevor's all ready for that. HE told us that eating an ass made him want to get fucked. Bradley slides his dick into Trevor's hole and begins to thrust faster and faster.
He's balls-deep in Trevor's hole and slamming in for more. Trevor yells out "THIS IS JUST WHAT I WANTED" as he gets pounded with his legs over his shoulders.
We get a really great view of Bradley pounding Trevor doggie style… his balls smacking against Trevor's butt.
"Let me ride you," says Trevor, before rolling Bradley over onto his back and sitting down on his dick. This gives us an incredible view of Bradley's hairy ass crack as Trevor slams his ass down on Bradley's dick.
Trevor's perfect chest muscles flex and tighten as he rides Bradley's dick while jerking his dick. Trevor blows a load all over himself while riding Bradley's dick and then keeps going until Bradley is ready to blow his own load all over Trevor's chest.
That's one of the biggest cum shots we've seen.