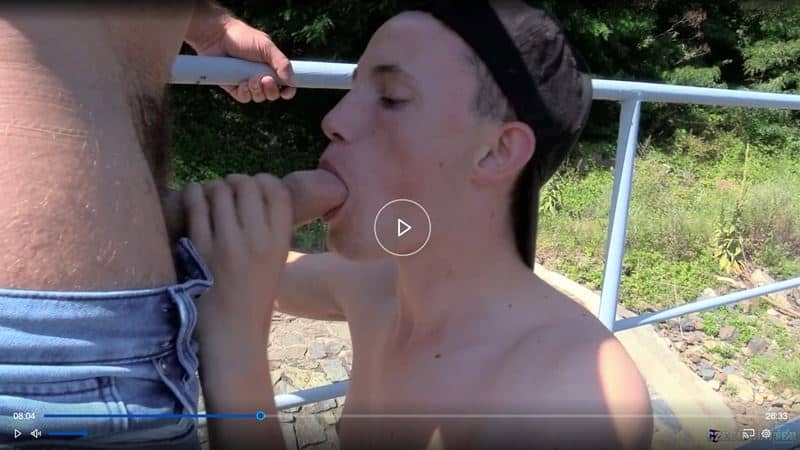 CzechHunter says: It was a beautiful day and I decided to head out to a reservoir on the outskirts of Prague to see who I could find.
At first, I thought the place was deserted but I came across a really strange cute young dude who was wanking as he spied on some girls who were changing their clothes some way off on the other side.
He didn't spot me at first, so I got everything on camera.
He got very upset when I approached him and started asking about his pervy hobby.
It was really funny. I didn't want to lecture him; he was just a dude full of sexual energy.
I'm not exactly a saint, either. The guy was cute and ripped so I didn't waste time and offered him a way to make money and satisfy his urges.
He agreed and we fucked on a nice valley overlooking a beautiful vista. It was all very romantic.
There was a road just behind us, so I hope that not that many people saw us. The guy was a bit nervous about it, but I wasn't in the mood for hiding today.
I wanted a good fuck and I got it.