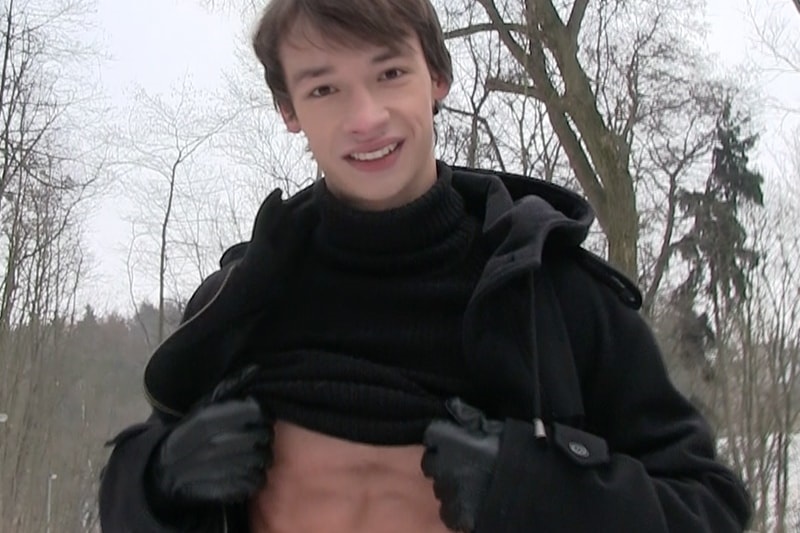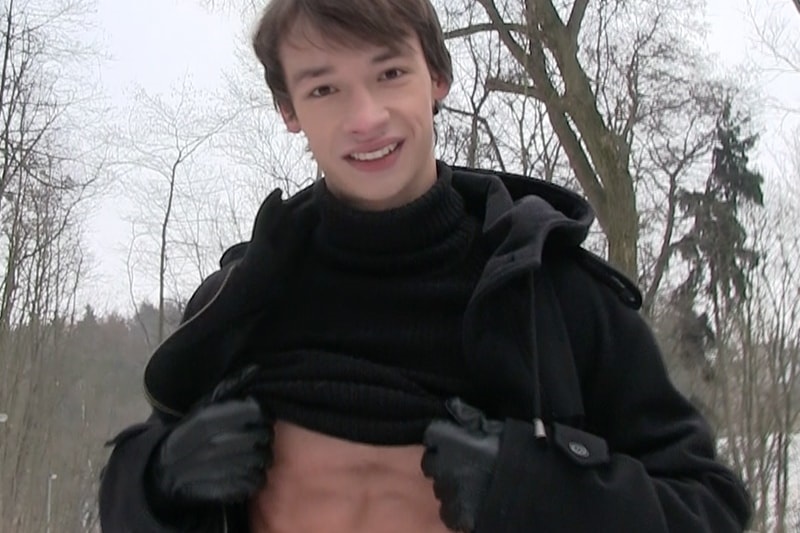 CzechHunter says: I was freezing my butt off all day looking for someone half-decent and then suddenly, I found this cute innocent angel. This boy named Vitek was a gamble on my part. He turned out to be 18. I was happy because he looked really quite young. I wasted no time and started asking all the important questions.
It's amazing how much are people willing to talk about themselves on the camera. On the other hand Vitek was a bit shy, he told me all I needed to know but he wasn't too eager to show me any skin. So we went into a nearby forest to get out of sight. His body was worth the walk.
It was obvious that he went to the gym quite often. I definitely wanted to see more of his nicely shaped body. And maybe do something more.