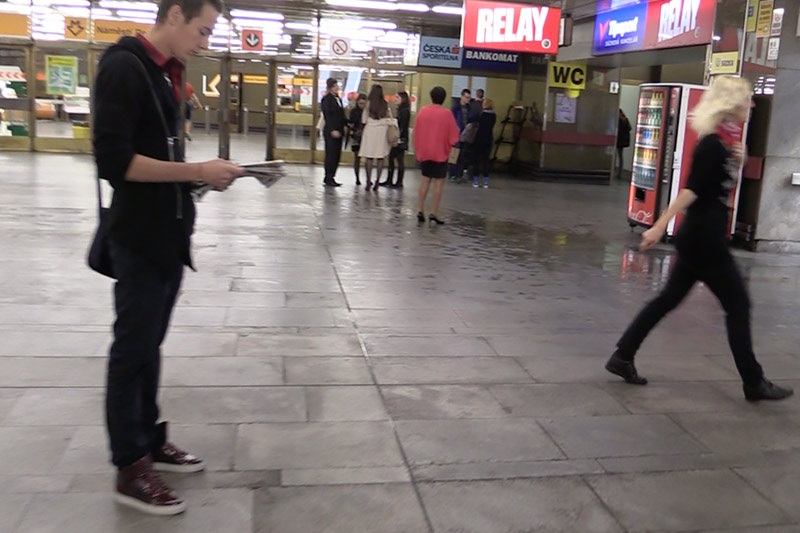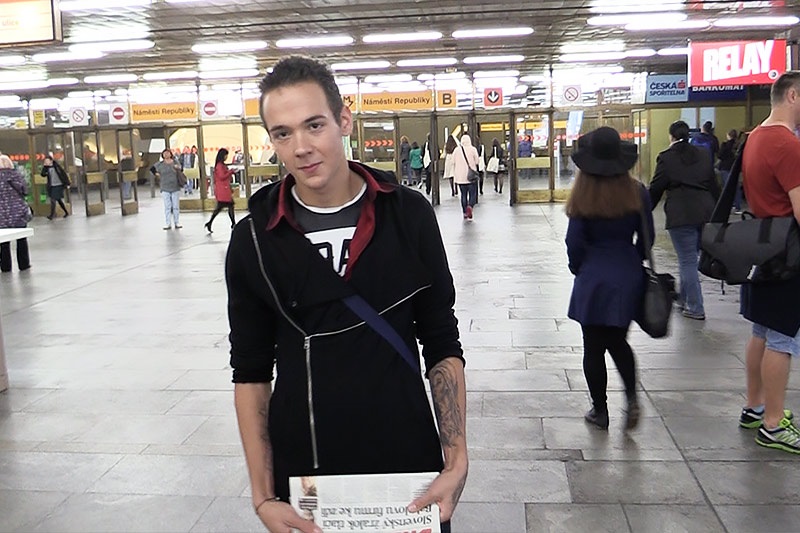 CzechHunter says: Today I started to hunt at a quite public square when it suddenly started to rain. But instead of going home I tried my luck in the nearby metro.
It was surprisingly empty considering both weather and day-time. However I noticed a young guy who was giving away free samples of newspapers. So I decided to talk to him.
He was not unfriendly, but somehow both shy and reserved. He was studying in Moravia and just came to Prague for this (shit) work. Sampling over 600 papers until the evening for about 1000 CZK only.
Not exactly a dream-job. So I was sure he could really need some extra cash. But actually it was harder than expected to get him.
I offered very good money for having a look at his dick and for getting a hand job… but he still hesitated.