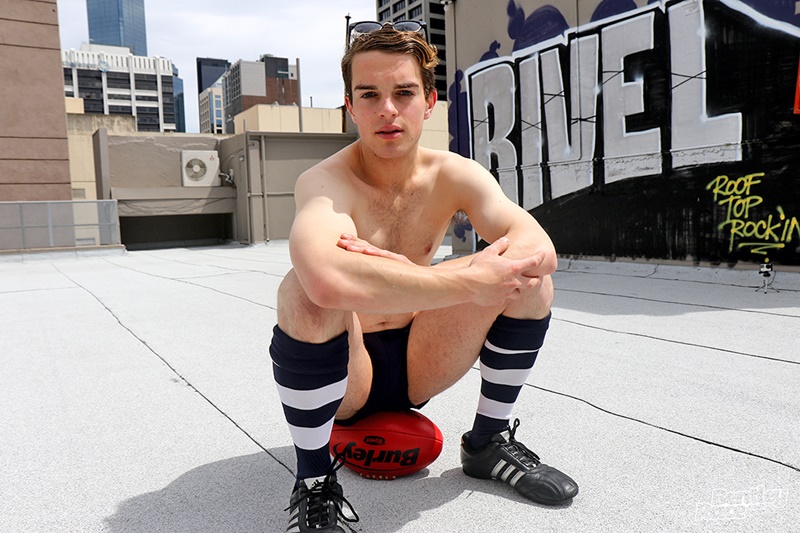 Bentley Race says: It's the beginning of summer here in Australia and we are already having some long hot days. This means we can start shooting outside again. Last week Reece Anderson and I were hanging out taking photos up on my newly decorated rooftop.
Reece was playing with the footy on the roof while I snapped loads of photos. The 18 year old Aussie looks so cute in the AFL gear. He made me laugh when he dropped his shorts to reveal those see through netted undies. Eventually he stripped completely naked to take advantage of those first summer rays.
Reece has become one of our favorite twink mates at Bentley Race. He has already appeared in several solo and action videos with our mates. And now he's going to be a busy boy again over this summer.