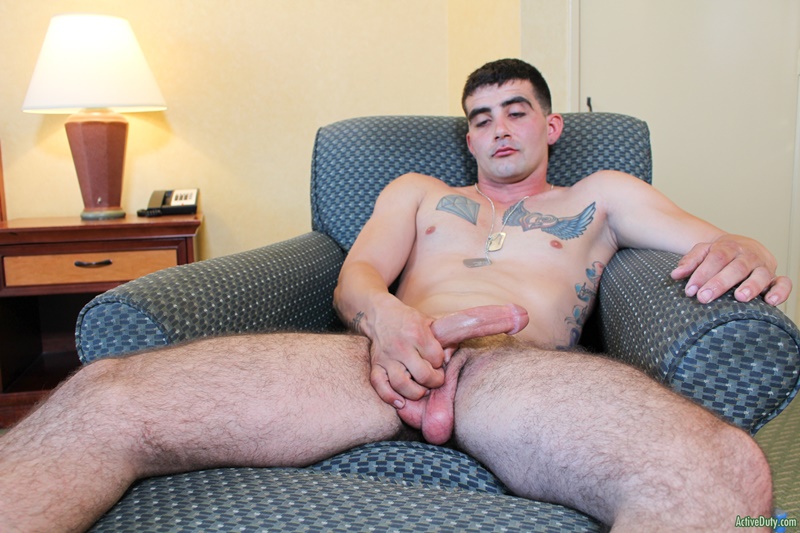 Sexy young military man Dominic Chavez jerks his huge dick to a massive cum load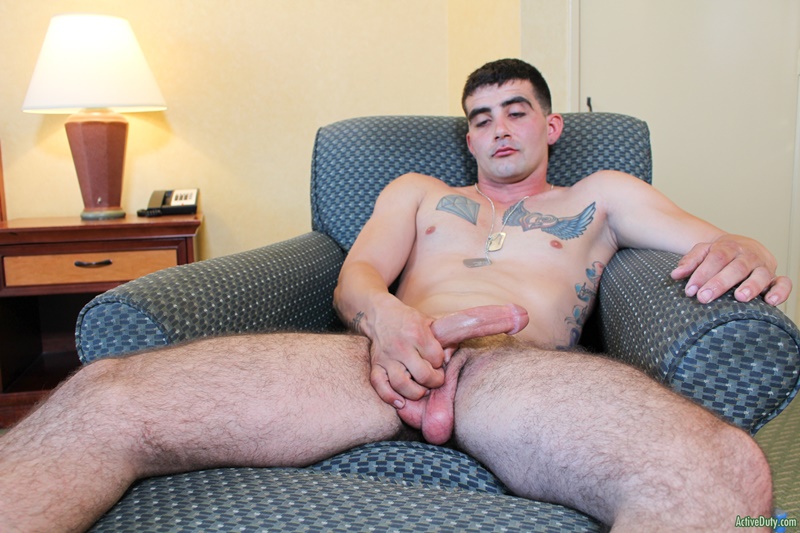 Active Duty says: He's a gym rat, a guy's guy, a patriot, and he's dripping with brooding sexuality. This hung hunk is Dominic Chavez, a 22-year-old stud who knows how to sex it up when he's pleasuring himself. And this time, we get to watch.
So the pants come down, then the green undies, and we get our first look at Dommy's salami. Aooooogahh. Now that is a fine piece of meat. And just as I suspected, it's absolutely perfect for Dom's masculine hands. When he gets going, it becomes evident that Dominic has done this before.
Claude gets low and tight to show us that greasy, hard cock sliding up and down as Dominic cranks that stiff boner like a self-pleasure technician. Then he goes to his feet and Claude gets low. Looking up at Dominic, around his dick getting stroked is quite an experience, and one I hope one of our squad members experiences soon.
And then, finally, Dom goes back to the cushioned seat to blast a nice, warm load all over himself. I sure enjoy the way Dom used this opportunity to become very sensuous. There's a moment here where he feels himself up, then takes his dog-tag chain in his mouth and bites it.
I think we have a real gem on our hands, one that might like a little bit of rough play with his pleasure.