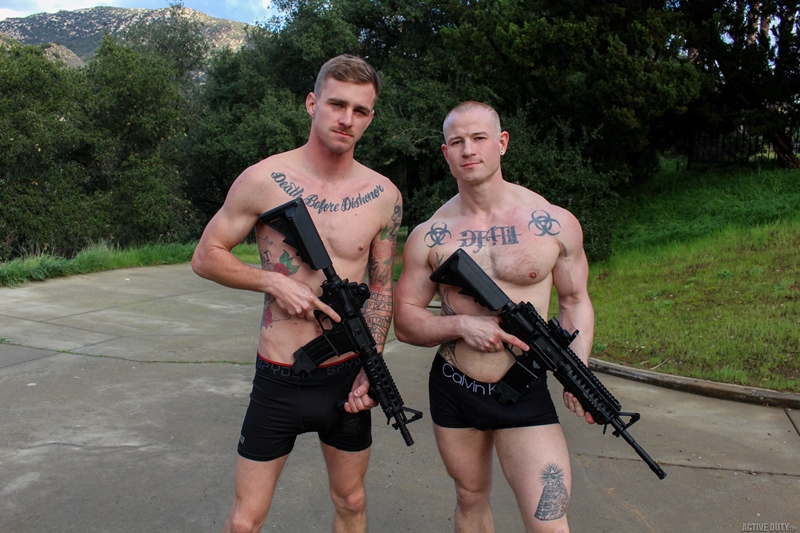 Active Duty says: Brothers in arms, Niko Carr and Ryan Jordan know how to help out a fellow soldier when he's got a raging hard on and they're ready to show you how it's done.
No stranger to close, man to man contact, Ryan shows off his specialty skills as he sucks Niko's hard dick until he's ready to pound. But one good turn deserves another, so before Ryan gives up his ass he wants to fuck Niko's mouth a little.
Niko figures no problem, until he sees what Ryan is packing, and then he realizes he may have bit off more than he can swallow. Too late, though, as Ryan is already shoving his cock down Niko's throat, fucking his face as Niko strokes himself off.
The payoff is worth it when Ryan bends over and gives Niko his hole, and Niko takes full advantage of his fellow soldier, pounding away on Ryan's ass as he fucks him all over the bunk until Ryan spits his load all over himself.
Niko pulls out and blasts him just as the dinner bell rings for their platoon.